Interior decoration often reflects the individual's personality and taste who lives there. Animal skin carpets are one of the best ways to intrigue the minds of their guests, make a statement about their personality and entice interior design enthusiasts. In this blog, we'll talk about how animal skin carpets can benefit you. So, read on: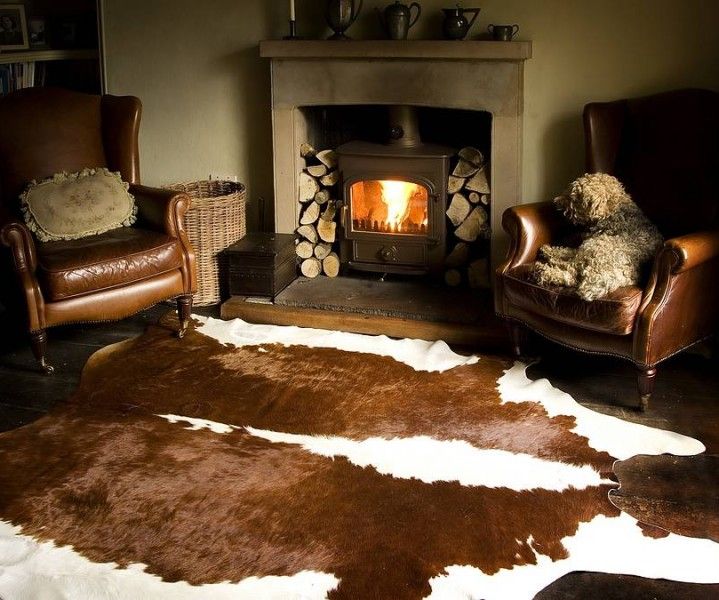 Advantages Of Animal Skin carpets
Aesthetic Appeal, Durability, and Versatility
One of the best features of animal skin carpets is they can add unique elegance and panache to just about any décor. From a traditional interior to a more modern design, animal skin carpets can add beauty to any space. In addition to being incredibly durable, these carpets come in a dazzling array of designs, colors, and patterns. They can boost your home's aesthetic appeal with their vast versatility. As they are made of natural animal skin, they can be printed with anything from leopard, zebra, or tiger prints.
Animal skin carpets are also available in every style and shape, such as square, rectangular, oval, or round. And don't worry if you have kids in your house, as these carpets won't lose their appearance and shape.
Each carpet is completely unique because of being made from genuine cowhide. This is why no two animal skin carpets are exactly alike. Mostly they come in black and white, brown and white, pale, brindle, and gray colors.
Furthermore, these carpets are made under careful supervision, and this is why they possess incredible durability. Unlike other carpets available in the market, animal skin carpets are tough and resilient.
Natural and Hypoallergenic
Are any of your house members suffering from allergies? In that case, placing animal skin carpets could be a wonderful solution as they are free of allergy-triggering fibers.
Moreover, animal skin carpets are known for their exceptional stain resistance features. So, if milk or juice is mistakenly spilled onto the carpet, it will be cleaned easily. And wait, there's more; good news for all the pet lovers, i.e., animal skin carpets are very easy to dust off for stray fur or hair.
Give Individuality To Every Room
You can place different animal skin carpets in different rooms of your house. As we have already discussed above that each animal skin carpet is unique on its own, you can have different patterns and designs. A geometric patterned animal skin carpet could be the best option for your living room, whereas a classically patterned animal skin carpet would work well for a gaming room.
Similarly, the entrance of your house can become appealing with a diamond patterned animal skin carpet, preferably based in white and black. So, we can say that a good quality animal skin carpet, if chosen with perfect color contrast, can look stunning in your space.
Genuine animal skin carpets have become must-have decorative accessories over the decades. They can be the perfect addition to any home as they add a decorative and practical touch to your space. We hope this guide was informative enough to understand the significance of animal skin carpets!